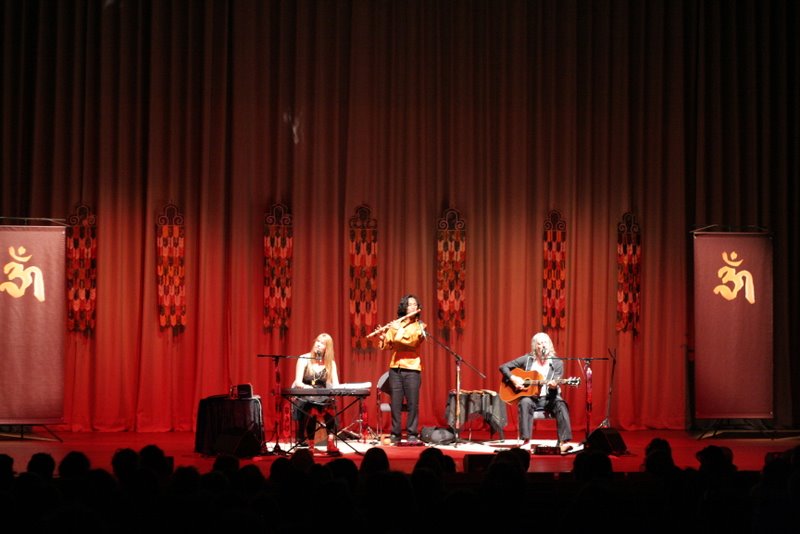 Always a shock driving back into Germany. Suddenly the autobahn becomes a scene from James Bond, with Porsches or BMWs sniffing up my exhaust pipe and flashing lights at me to overtake. It's strange, take a mild mannered German deputy bank manager, nice wife, a loving father to two kids and put him behind the wheel of a car on the autobahn and he turns into a speed freak, every car in front an enemy to do battle with. And drivers from Hamburg seem to be amongst the worst.

Anyway, onto Hamburg and yet another cute hotel, the Hotel Mittelweg (http://www.hotel-mittelweg.de/), which could be incredibly kitsch, done up as it is with antiques and period pieces, but it's so well done it's comfortable and cute. The sort of place where I could just hang out in the room and do nothing. Which I did… It's a bit of a walk from here to anywhere else really, but not too bad and I take a stroll out that evening into the Grindelhof area of pubs and restaraunts.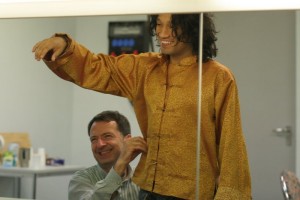 The concert is in the Hamburg Congress Center, a massive conference and hotel complex center near Dammtor and i cruise up there next day looking for an entrance into the hall. After a bit of searching around I find the porter who gives me map so that I can drive around the back to the stage door. The concert is organised by Wrage Seminar Service and they duly show up to help with unloading and getting the gear up on the stage. The main man in Wrage is Jurgen, and sweet guy though he is, can be a little frustrating to work with. I keep getting the feeling that he has another job somewhere and he's just taking some time off to do this in his tea break. So we've asked for some tea-making equipment and get a kettle, tea bags and sugar, but no cups to make it in and no tea spoons to put the sugar in. Just as an example… I could go on but I don't have time to complain, got a concert to put together.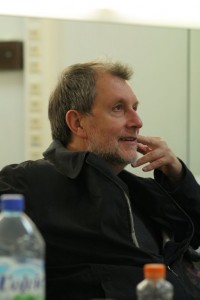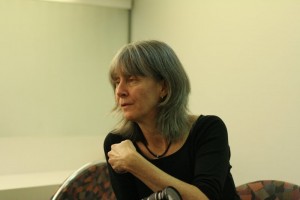 Despite being a Congress Center, the venue has quite a nice atmosphere, and although not sold out, was a really good audience. We've also got a film crew here. They drove up from Cologne and have been stuck in traffic for the last 3-4 hours, so they finally arrive a little late and a little stressed but ready to film.